Sewer Repair near Arcadia CA
When it comes to plumbing systems, many homeowners don't give much thought to the sewer lines until serious problems occur. This is perhaps not too surprising, as the sewer line connecting a house to the local sewer system is most often set up at the time when the property was initially built. For many homeowners, this can be years if not decades ago. As with many other plumbing issues, sewer problems are very serious matters that require immediate attention and proper corrective measures. The longer the sewer lines go unrepaired, the worse the problems are likely to get.
Offering extensive industry experience and top-tier workmanship, Isaac & Sons Plumbing is known for providing quality sewer repair and cleaning near Arcadia, California. When you choose our skilled and dependable plumbing company, you can rest assured that your sewer troubles will be addressed quickly and in the thorough manner they require.
Call us at (626) 715-4748 for sewer line repair services near Arcadia!
Same Day Service – Contact Us Today
Call us at (626) 715-4748 or fill out our form below.
Sewer Line Repair Near Me
There are a number of factors that, as time goes on, can cause these incredibly important sewer lines to clog or otherwise drain far slower than usual. One such factor is seismic activity shifting things underground, which is all too common in the State of California. Even fairly minor activity can end up causing disruptions in certain circumstances. Another potential cause of sewer problems is root infiltration. As trees and other plants take hold in the soil and begin to grow, the roots can become entangled with anything that stands in their way, sewer systems included. A third relatively common cause of backed up sewers is having outdated pipes, or pipes that have sustained damage and no longer function as designed.
No matter the particular cause, it's vital to contact us for Arcadia sewer repair as swiftly as possible. Let us take care of the problems and give you much-deserved peace of mind in the process. The primary step in sewer line services is to pinpoint the cause (or causes) of the problem. Our repair specialists have worked on a range of sewer issues over the years, both simple and complex, and are quite confident in our ability to get the job done correctly.
Arcadia Sewer Cleaning
At Isaac & Sons, we have a number of plumbing services available to assist homeowners facing damaged or backed up sewer systems. With these results-driven solutions, we are able to manage issues such as sewer cleaning, cleanouts, root incursion, extreme clogs, and even broken or burst pipes. In situations where the line connecting your home to the larger sewer system is old or outdated, you may require sewer line repair near Arcadia. To help deliver the best outcomes possible, we draw on our extensive knowledge and industry-leading technologies and techniques to handle the repair work appropriately. In certain cases, this may mean using a "trenchless" strategy to successfully reline the pipe without needing to pull the pipe up and swap it for a new one.
Clogged sewer lines are a problem that can cause immense frustration while negatively impacting all drain systems within the home. Wastewater accumulating due to poor drainage can not only further damage the system as a whole, but is also a health risk to you and anyone else who lives at the property. To help expedite the plumbing repair process as much as possible, our Arcadia sewer service often involves the use of a hi-tech drainpipe camera system for diagnostic purposes. As soon as we have a complete understanding of the issues, we can then devise and implement the ideal remedy.
Top Sewer Cleaning near Arcadia, California – Isaac & Sons Plumbing
Our clients will attest to the fact that our sewer service near Arcadia is the absolute best around. This is because we never take clients' business for granted, and truly want to help those that come to us with their plumbing problems. When you select Isaac & Sons, you can count on professional and timely service from a well-trained sewer line repair technician. Our workmanship is second to none, and we give our full attention and effort to every job that comes our way. To schedule a service appointment or find out more about our Arcadia sewer repair, please call us at (626) 715-4748, or contact us online. Please note that we are available 24 hours a day, 7 days a week to handle plumbing emergencies.
CALL US TODAY AT (626) 715-4748 FOR SEWER REPAIR.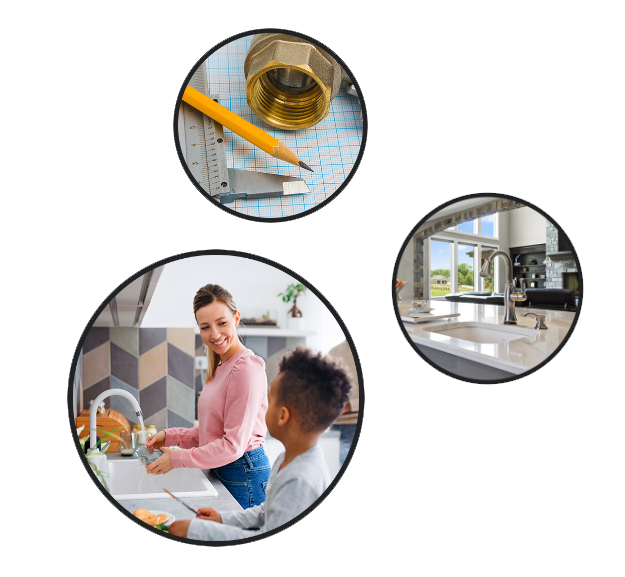 LOCALLY OWNED AND OPERATED
OVER A DECADE OF EXPERIENCE