Plumbing Repair near Claremont CA
As we go about our daily lives, we tend not to give much thought to the plumbing in our homes until issues arise. While some problems turn out to be fairly minor, many are unexpected and most unfortunately are incredibly inconvenient to deal with. Whether you're faced with water leaks, failing water heaters, backed up drains, or something similar, these concerns should be addressed as swiftly as possible to restore proper functioning. The longer plumbing issues go undetected and unresolved, the likelier it is that costly damage can happen to your property. If that isn't bad enough, you could also have astronomical water bills to contend with.
While some homeowners attempt to fix plumbing problems on their own, that is generally not advisable as many issues turn out to be more complex than initially thought. Rather, it is best to contact professional plumbers that have the experience, skills, and equipment necessary to get the job done right. For the best plumbing repair near Claremont, California, there's no better company to select than Isaac & Sons Plumbing. We are highly regarded for consistently fixing plumbing problems efficiently and in a cost-effective manner. Our plumbers take great pride in their exceptional workmanship, and can masterfully handle issues of all sizes and scope.
Call us at (626) 715-4748 for plumbing repair services near Claremont!
Same Day Service – Contact Us Today
Call us at (626) 715-4748 or fill out our form below.
Plumbing Repairman Near Me
One of the reasons why so many local customers with plumbing problems contact Isaac & Sons is that we conduct ourselves with the utmost professionalism. When you give us a call at (626) 715-4748, our Claremont plumbing repairman will discuss your specific concerns and address any initial questions you may have regarding the situation at hand. At that point, we will set up an appointment that is as convenient for you as possible. Our scheduling is typically based on the urgency of the issue(s) involved. Please note that we offer quality emergency plumbing services and can be reached 24/7 for problems that cannot wait.
Top Claremont Plumbing Repair Services
Having assisted homeowners for many years now, our plumbers understand how devastating unresolved plumbing problems can be. That is why we take our responsibilities seriously, and give each and every job the full attention and effort it deserves. With Claremont plumbing repair, our mission is to handle the immediate situation as swiftly as possible while also keeping an eye out for anything that may cause trouble down the line. The team at Isaac & Sons works tirelessly to earn our customers' trust and repeat business. We are a family-owned business that looks forward to serving our local communities for many years to come.
Best Emergency Plumbing Repair near Claremont, California – Isaac & Sons Plumbing
If you suspect that there are problems with your plumbing, or notice something that requires immediate professional attention, Isaac & Sons is happy to be at your service. We offer a range of plumbing repair services near Claremont, including Leak Detection, Repiping, Drain Cleaning, and Water Heater Repair. We're confident that once you see our work, you won't call any other plumbing company again. Don't delay in contacting us online or giving us a call.
CALL US TODAY AT (626) 715-4748 FOR PLUMBING REPAIR.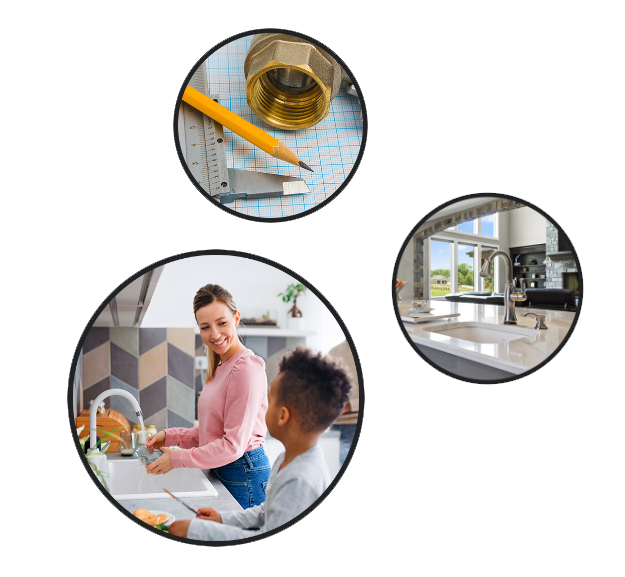 LOCALLY OWNED AND OPERATED
OVER A DECADE OF EXPERIENCE