Repiping Specialists near Azusa CA
If your home is decades old, and you're experiencing problems with your pipes, it may be time to have them replaced. That's because many older homes throughout the San Gabriel Valley and beyond were originally set up with galvanized pipes. Properties being built today have moved away from using this type of pipe, as it is quite prone to corrosion or rusting. To get the assistance you need, don't delay in contacting Isaac & Sons Plumbing. We are considered to be the best repiping specialists near Azusa, California, because we are knowledgeable, highly experienced, and consistently provide cost-effective solutions.
Same Day Service – Contact Us Today
Call us at (626) 715-4748 or fill out our form below.
Azusa Repipe Companies
Azusa homeowners seeking the top copper repipe services can count on the team at Isaac & Sons Plumbing to get the job done right. As mentioned above, pipe corrosion can be incredibly problematic, particularly for those with outdated galvanized plumbing. These antiquated pipes often experience tremendous wear and tear, which can lead to leaks as well as water that has an improper smell. This isn't helped by the fact that some of the compounds used by the facilities that treat water can conceivably speed up the rate at which the galvanized pipes decay or even increase the likelihood of leaks developing.
At Isaac & Sons, we understand that the thought of needing to have pipes replaced can be overwhelming and even a bit frustrating. Many homeowners in this situation are concerned about the extent of work needed as well as the cost involved. As one of the top repipe companies near Azusa, we truly understand these worries. With our extensive industry experience and insight, however, we also know that repiping can turn out to be a cost-effective fix as it can drastically reduce the chance that recurring (and potentially expensive) pipe problems will happen. Unfortunately, the more time you spend holding off on having your pipes replaced, the worse the situation will likely become.
Repiping Services Near Me
As with other plumbing issues, there are certain signs to look out for that can indicate that repiping services are needed. One thing to look out for is alterations to your water pressure. If you find that the water pressure is less than it should be, your degrading pipes may be the culprit. You'll also want to seek professional assistance if your water doesn't taste right, gives off bad smells, or is a color it shouldn't be. Yet another red flag is if your water bill is quite a bit higher than it typically is. If you notice any of the above indicators, the best course of action is to give our Azusa repiping specialists a call as soon as you are able to.
It is important to note that the overall cost involved with any copper repiping job can vary depending on the particular structural aspects of the property in question. The more extensive the work required in terms of material and labor, the higher the cost will be. That being said, Isaac & Sons Plumbing is committed to pricing our repiping services near Azusa as reasonably as possible so that our valued customers can get the assistance and results they need. We stand behind all of the work we perform, and are well known for exceeding expectations.
Pipe Replacement near Azusa, California – Isaac & Sons Plumbing
Don't let worn out, outdated pipes cause potentially massive plumbing problems in your home. Give us a call at (626) 715-4748 to schedule a timely appointment with our repipe specialists. You can also connect with us by using our website contact form. Customers throughout the City of Azusa rely on Isaac & Sons to replace their galvanized pipes with high-performing copper ones because we have the experience, skill, and drive to get the job done right. We are always here when you need us.
CALL US TODAY AT (626) 715-4748 FOR PIPE REPLACEMENT.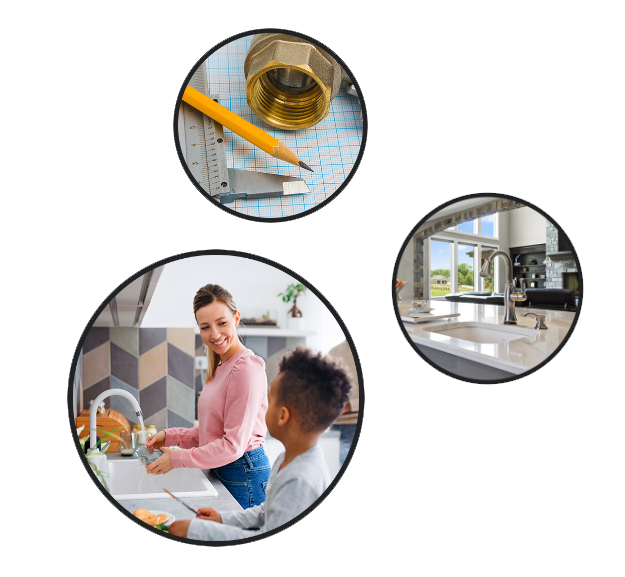 LOCALLY OWNED AND OPERATED
OVER A DECADE OF EXPERIENCE
Repiping for San Dimas, Arcadia, Azusa, Baldwin Park, Chino, Claremont, Covina, Diamond Bar, El Monte, Glendora, Hacienda Heights, La Verne, Ontario, Pomona, Rancho Cucamonga, Upland, West Covina, and surrounding areas.